Home
The 2015 International Nonthermal Processing Workshop will take place on 12-13 November, 2015 in Athens, Greece.
The workshop will be hosted by National Technical University of Athens, School of Chemical Engineering, Laboratory of Food Chemistry and Technology.
The Workshop with the theme "SUSTAINABLE INNOVATION BASED ON SCIENCE AND APPLIED RESEARCH OF NONTHERMAL TECHNOLOGIES" is aiming to provide a global meeting point and forum for experts in the field of nonthermal processing of food from academia and research, food professionals, equipment manufacturers and students.  The objective will be the exchange of state of the art knowledge on developments on research and applications and the enhancement of progress in the field via interaction and synergism.
Coming back to Europe after 4 years and following the high standards set by the recent successful and well attended Workshops the 2015 Workshop aims to attract an international audience from Europe and the US and all the world regions active in nonthermal research and applications.
The Workshop will highlight original research results and developments arising both from the deeper understanding of the phenomena and mechanisms of nonthermal processes based on basic science and engineering and from applied studies on food components and systems targeting sustainable innovations.
Colleagues from all over the world are invited to submit their work and take part in the top world event on Nonthermal Processing!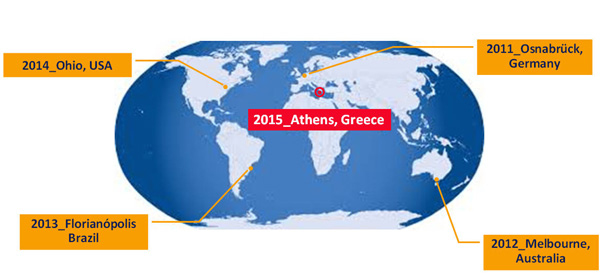 Download the 2015 International Nonthermal
Processing Workshop: Organizing Aspects Presentation
Join Us... in Athens !!!